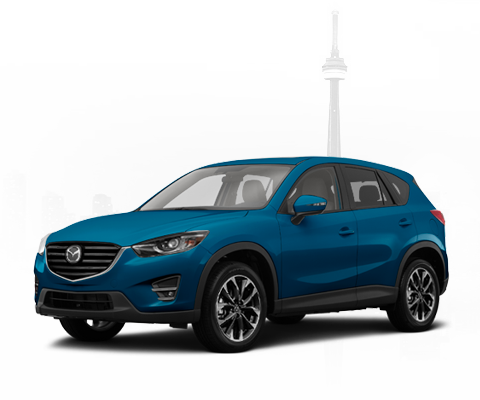 New Mazda Vehicles
At Gyro Mazda in Toronto, find the very best lineup of brand-new Mazda vehicles that are both fuel-efficient and known for being very fun to drive. The Mazda lineup has always set itself apart by offering vehicles that would please any driving enthusiast and now, thanks to SKYACTIV TECHNOLOGY on more new Mazda vehicles than ever before, Mazda vehicles are also known for their low fuel consumption.
Come check out the brand-new 2015 Mazda3 today. With a choice of two SKYACTIV engines and widely regarded as one of the most enjoyable vehicles to drive in its class, the Mazda3 has been praised by automotive experts ever since it hit the market. If you require more space, the 2015 Mazda CX-5 is one of the most popular compact SUVs on the market that offers an unrivaled combination of performance, versatility, and fuel-efficiency.
We also have one of the most complete inventories of all-new 2015 Mazda6 models in Toronto. The midsize sedan named Canadian Car of the Year by AJAC in 2014 is known for its performance, safety, and luxurious interior – and of course, for its fuel economy. We also have a complete lineup of brand-new 2014 Mazda2s, 2015 Mazda5s, 2015 Mazda CX-9s, and the iconic and redesigned 2014 Mazda MX-5.
When you come to Gyro Mazda, we will take the time to understand your needs and present you with the new Mazda that perfectly suits your budget and your lifestyle.
To book an appointment with one of our experienced and dedicated sales representatives, contact us today at 1 416 850-6257 or online using our website's contact form.
Book your test drive now!