2017 Employee Tenure Awards
Blog
Feb 2nd , 2018
Gyro Hyundai and Gyro Mazda, part of Gyro Auto Group have been in business for over 45 years in the automotive industry. We understand that having a great team is part of a successful business.
We wanted to take the time to congratulate our team members who have been with the Gyro family for many years. A tenure award was given this past December to celebrate the many years of service each employee has been with Gyro.
A special congratulations to these team members and we thank you!
30 Years – Derrick Williams, Master Technician and Shop Foreman
---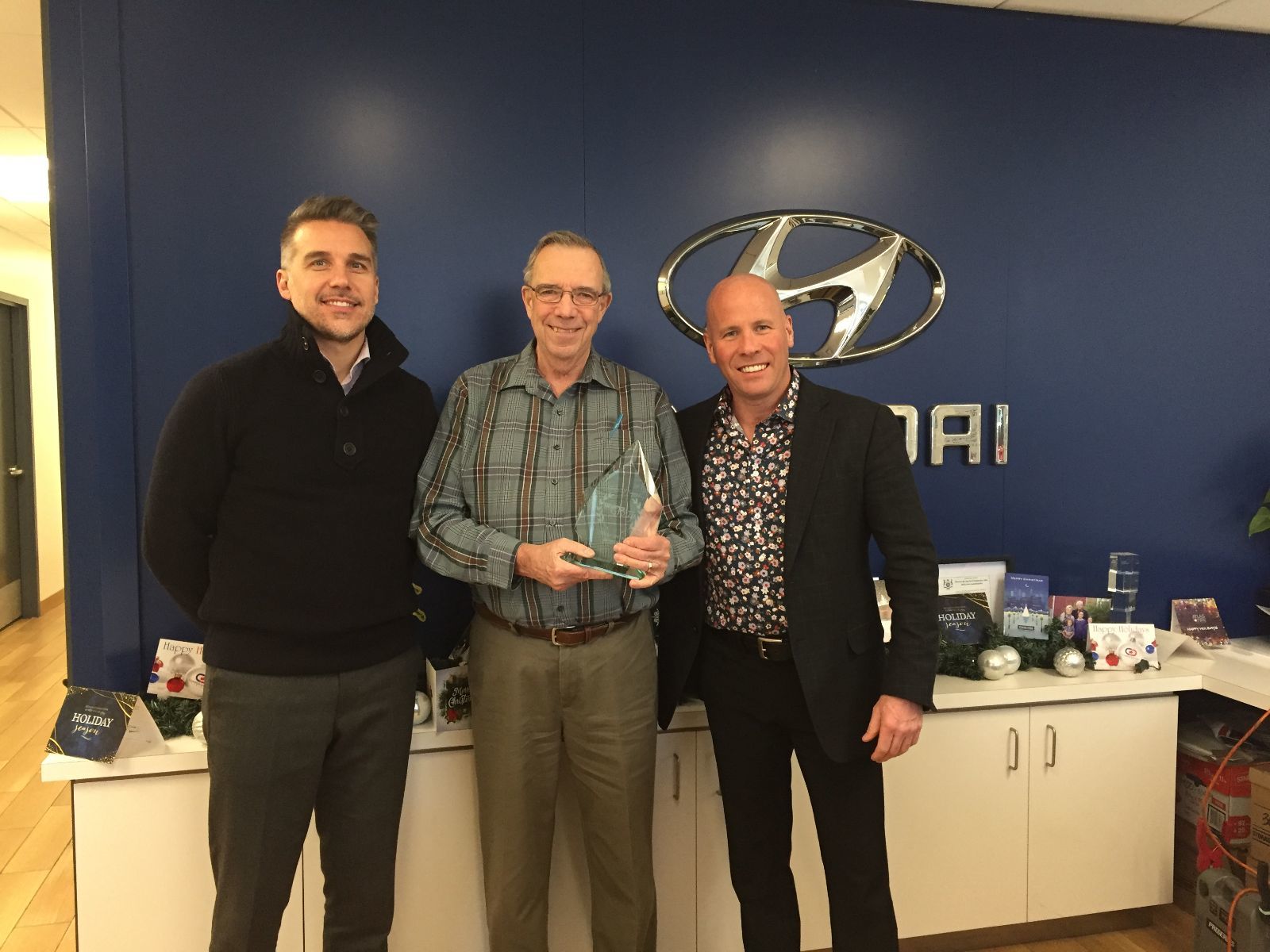 25 Years – Brian Spivak, Fleet Manager
15 Years – Bill Bew, Service Advisor
15 Years – Frank Lacava, Controller
10 Years – Prue MacDonald, Service Reception
5 Years – Glen Hudolin, Service Manager
5 Years – John Romain, Service Advisor
5 Years – Lisa Andree, Accounts Payable
5 Years – Michael Acuna, Product Advisor
5 Years – Scott Pride, Parts Manager